Home Scroll down the page to see other images of ghost girls - many more!

Little Girl Ghost in 19th Century Dress


Katharina



---->


A. ORIGINAL (cropped) B. Further enhancements

C. Copy of Original ( not as clear since it is a copy)



Vivi's Cap of Ordsall Forum


Cap from Ordsall Hall 2015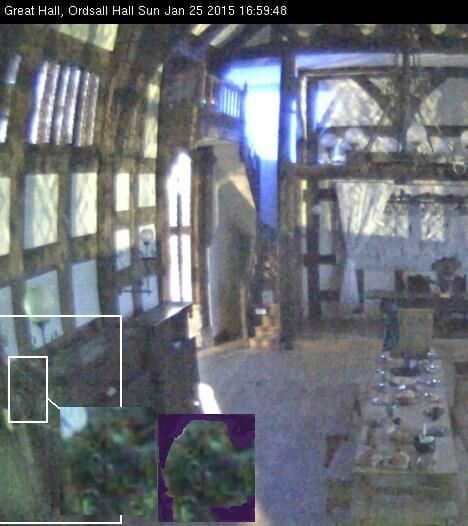 A Girl holding parasols, in 18th century dress.


---->

----->



Spirit of Girl Pondering in Great Room of Ordsall Hall



From Llancaiach Fawr Manor S E Wales: Girl Spirit near Fireplace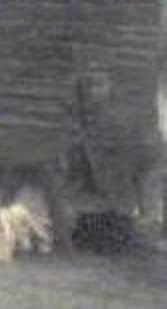 The Girl of Mystique
->
->
Next: Grace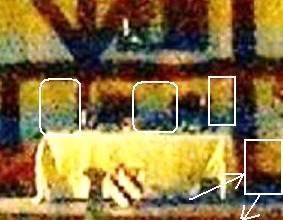 Copy of Original Cap
The Stairs Ghost Girl
There appears to be a pretty girl ghost on the stairs at Ordsall Hall. I had the impression that the little girl was holding up the borders of her dress as she was walking down the stairs. She is holding up the dress at the mid-section, and you can actually see her small foot under the hem ( the hem of the dress is at an angle as she holds it up, and the fabric of the dress is bunched up where she is holding it up).
The Happy Girl
Let Your Hair Down, Girl!
This cap made me think of the song, "Hang on Sloopy" by the McCoys ( a mid 60's hit ) "Sloopy let your hair down girl, let it hang down on me!" This girl spirit seems to be doing just that! ( Ordsall Hall Cap )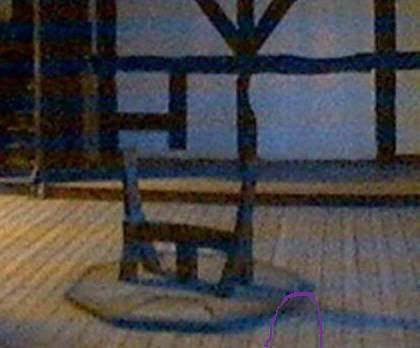 Dianne
Beauty and grace in the Star Chamber of Ordsall Hall. She is wearing a late 18th century gown, which she is holding up as she walks. Her eyes appear to be shut in this cap, giving her a very serene look.
---->
Copy of Original Image:
Who is this pretty girl in the Star Chamber of Ordsall Hall? She is sitting sideways to us, with braided hair that flows down her back with bouncy curls I think that she must be somewhat shy, because she always sits sideways. I have capped her before when she was sitting more towards the center of the bed.
Original Cap:
I can see a girl spirit sitting in the chair. She is resting her chin in her hand, as though posing for the web cam. I think that she has a bow in her hair right in front. What a lovely one she is!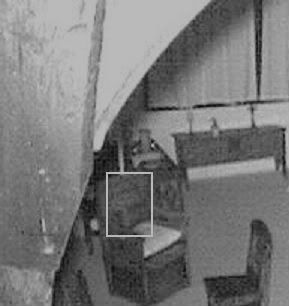 ---->
Next: The Lovely Girl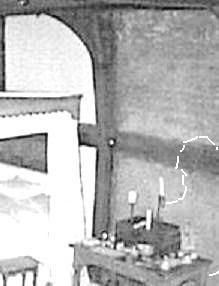 ------>
----->
----->
Copy of Cap taken at Ordsall Hall
A Girl Ponders
I see a darling little girl in this cap. She is resting her chin in her hands, with her elbows on the table. She seems to be pondering the situation in the Hall. ( Ordsall Hall )
---->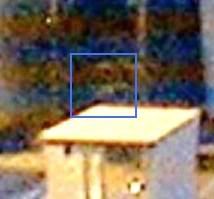 ---->
This small girl is standing in the hall, looking into the Great Hall. She seems a little baffled by the changes that have occurred.
----->
This appears to be a girl ghost in the Star Chamber of Ordsall Hall in England. She has a very pretty face and you can make out bangs which cover her forehead.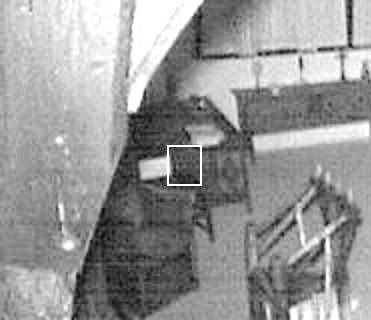 ---->
Copy of Original ( a loss of clarity because it is a copy )
The Little Flower Girl
----->
----->
copy of originals of Flower Girl cap
----->
The flower girl has returned, and she may be just in time to add some fresh scent to the Star Chamber. She is holding flowers in her left hand ( our right ) and she is brushing her long hair out of her face with her other hand.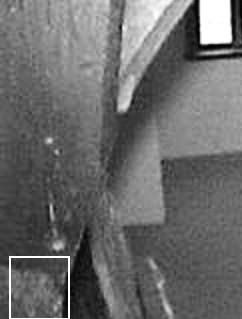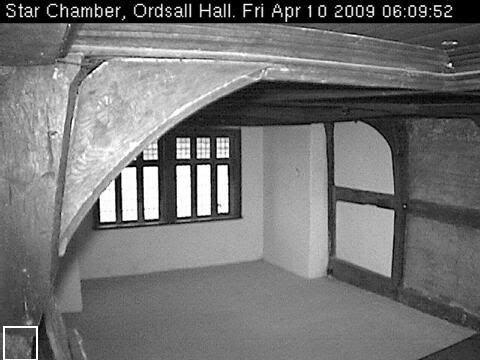 I
n the Star Chamber at Ordsall Hall, a girl is sitting on the floor clapping her hands. Is she clapping to her favorite song?
----->
Untouched Original Below




T

his cap ( below ) was made by Wyowatch, member of Ordsall Forum community.

I like the way her forehead and cheeks are so pronounced , 3-d looking and her plump rosy cheeks. See how her face is so anatomically correct in every way, eyes, nose, mouth, chin, forehead, etc. Amazing!


The skinny Ghost Girl
Original





A young girl seems to be standing in front of the fireplace at Llancaiach Manor. It looks like she is wearing a long dress, a little old fasion. Her face is a little difficult to make out, but her lips and hair are clear. She is looking upwards.....perhaps at that man with the mustache above her.




Original Cap:

Here is one of my caps from Llancaiach Fawr Manor, S.E.Wales . She has a tranquill expression on her face, it almost seems like her eyes are shut. She looks very young, probably no more than six. Her hair is curly, and you can also make out such fine features as her nose, lips, and pointed chin.
Enlarged View of Girl Ghost
Original Cap of Girl Ghost
There appears to be the spirit of a young girl here by the shores of Bodensee in southern Germany.
----->
I see a cluster of girl ghosts above the door in this cap from Llancaiach Manor. One of the girls was especially clear, with a well defined chin and hair.
Gerry Dixon, Ordsall Forum member says:
"She looks like one of those old fashioned porcelain dolls- a little chubby cheek cherub!"
---->
Ordsall Hall: In the Star Chamber - A Spirit of a Little Girl
Baby Girl Waves
--->
Copy of Cap from the Star Chamber of Ordsall Hall
Mystery Portals Home Page