Star Chamber - Ordsall Hall, England - In this cap I can see this young girl spirit and she has that ear to ear smile, I have capped her on several occasions, I believe the same female spirit. She is lovely, adorable, ( just look at those beautiful wavy locks of hair and the bows to top it off! ) and she brightens the whole world with her smile! I also see, highlighted in black, a small child, she appears to be wearing a fur lined coat.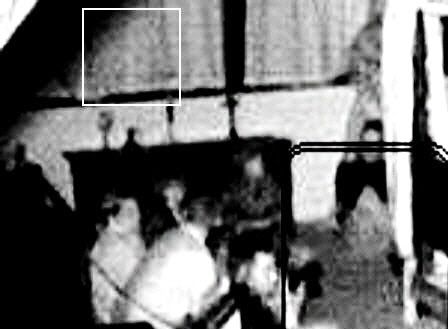 In original she is fainly visible, the other child is more clear
This site is © Copyright R. David Anderson 2009-2010, All Rights Reserved.
Web templates